How To Choose Your Concrete Provider In Poway Ca?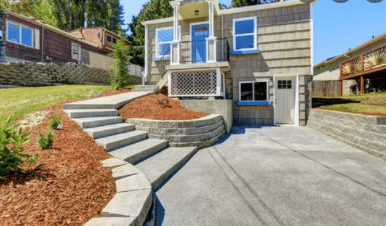 Concrete is an important part of any construction project, so it's crucial to choose a reputable and reliable concrete provider. With so many companies out there to choose from, how can you be sure you're making the best decision for your project? Here are some tips to help you choose the right concrete provider:
Licensed Company
Make sure the company is licensed and insured. This is important in case of any accidents or damages that may occur during the project.
Ask For References
A good concrete provider should be able to provide you with a list of past clients who can vouch for their quality of work.
Get Multiple Quotes
It's always a good idea to get multiple quotes from different companies before making a final decision. This way, you can compare pricing and services to find the best deal.
Read Online Reviews
Checking out online reviews is a great way to get an idea of what other customers have thought about a company's work.
Ask About Their Experience
It's important to choose a concrete provider that has plenty of experience in the industry. This way, you can be confident they know what they're doing and will be able to deliver quality results.
Type Of Concrete
Find out what type of concrete they use. There are different types of concrete, so you'll want to make sure the company you choose uses the right type for your project.
Ask About Delivery Options
If you need the concrete delivered, make sure the company you choose offers this service.
Check The Delivery Schedule
Make sure the company can deliver the concrete when you need it, otherwise your project may be postponed.
Ask About Their Quality Control Procedures
You'll want to make sure the company has a rigorous quality control process in place to ensure the concrete is of the highest quality. Find out how long it will take for the concrete to cure. Different types of concrete have different curing times, so make sure you know how long it will take for the concrete to be ready for use.
Ask About Warranty Information And Financing
A good concrete provider should offer a warranty on their workmanship. Find out if they offer financing. If you need to finance your project, find out if the company you're considering offers this option.
Get A Written Estimate
Once you've decided on a company, make sure you get a written estimate of the total cost of the project.
Make Sure You Understand The Contract
Before signing any contract, make sure you understand all the terms and conditions. This way, there are no surprises down the road.
Conclusion
Choosing the right concrete provider is an important decision, so make sure you do your research and ask plenty of questions. By following these tips, you can be sure to find a company that will deliver quality results on your construction project. For more information, contact Concrete Contractor Poway Ca at (858) 683-6565.