How To Find The Right Concrete Contractor In Poway Ca?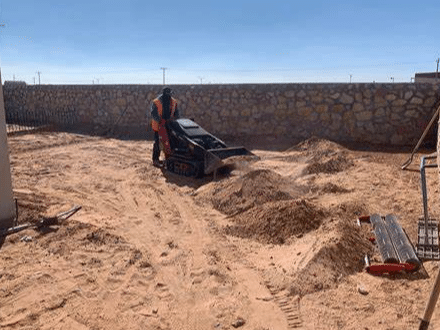 Concrete contractors should be able to provide you with the tools and materials necessary for your construction project. Look for a contractor who will go above and beyond to fulfill your needs, whether it's providing extra resources or offering advice on how to get the most from your concrete. Here are 7 things to do to find the right concrete contractor:
Start by searching online for contractors near you. Read reviews and check out their website to get an understanding of how they operate, how long they have been in business, and whether they offer any special services that could benefit your project.
Talk to friends, family, and neighbors who have worked with a contractor before. You can also reach out to industry professionals such as architects or engineers for advice on who might be best suited for your project.
Request references from potential contractors so you can speak directly with people who have used their services before. Ask questions about their experience with the contractor, any problems encountered during the project, and the results.
Visit a few of the contractor's job sites to get an idea of their workmanship and how they handle projects. Pay attention to how clean the site is kept and observe any safety protocols in place for workers.
Make sure any potential contractors have proper licensing and insurance coverage for your area so you are covered should anything go wrong during or after the project.
Ask for written estimates from at least three different contractors that include all labor costs, materials, cleanup costs, and timelines for completion. Compare each quote carefully before making your final decision on who to hire.
Once you've narrowed down your list of potential contractors, meet with each one in person to discuss your project and get a better idea of their experience level. This is also a great opportunity to ask any questions you may have and get more precise estimates.
FAQ's
What Makes A Good Concrete Contractor?
A good concrete contractor should have experience in the field, great customer service, and have a portfolio of past projects to show you. They should also be able to offer advice on different materials and techniques that may benefit your project. Additionally, look for contractors who are licensed and insured to protect your investment.
Can I Do My Own Concrete Work?
Concrete work requires specialized tools and knowledge that can only be gained through experience. It is best to leave this type of work to the professionals in order to ensure quality results.
How Long Will A Concrete Project Take To Complete?
The amount of time it takes for a concrete project depends on the size and complexity of the job. A small project may take a few days while more complex projects can take several weeks. Make sure to discuss timelines with your contractor before beginning the project.
Conclusion
It is important to take the time to research your options and find a qualified contractor who can meet your needs. Follow these steps and you'll be well on your way to finding the right concrete contractor for your project. For more information, contact Concrete Contractor Poway Ca at (858) 683-6565.